The largest city in Sandoval County, Rio Rancho is home to approximately 94,171 New Mexico residents. The most recent census recognized 32,511 households in the city. When considering the 73.4 square miles of land area and the current population, this city has a low population density of 1,278 people per square mile.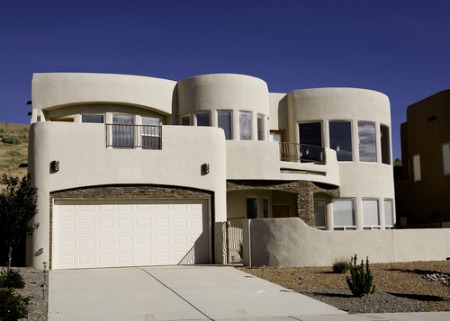 What started out as 55,000 acres of land just outside Albuquerque has grown into a thriving city of 92,000 acres that draws a variety of residents. City officials provide residents with a safe, sustainable city that focuses on accountability and service.
Rio Rancho Public Schools serves the students of this city. The district has eleven elementary schools, five middle schools, and four high schools.
Rio Rancho manages an active volunteer program that matches potential volunteers with positions in the community. Residents are encouraged to get involved. Residents volunteer their time at local libraries, senior services, park services, emergency management, and Keep Rio Rancho Beautiful.
There are 26 Neighborhood Associations active in Rio Rancho. These organizations work to ensure that each area follows the expectations of that community. Fees and covenants for individual neighborhood associations vary.
Interesting Facts About Rio Rancho
The median household income is $60,893.
The median home value is $173,100.
The average commute time is 29 minutes.
The percentage of residents with a high school diploma or higher is 93%.
The percentage of residents with a bachelor's degree or higher is 28.3%.
Wondering about the weather in Rio Rancho? The average high temperature is 95 degrees in July. The average low temperature is 23 degrees in January. This area receives an average of 8.5 inches of rainfall annually. The month with the most rainfall is August.
Your real estate agent is the best source of information about the local community and real estate topics. Give C.A.R.E.S. a call today at 505-435-9700 to learn more about local areas, discuss selling a house, or tour available homes for sale.