Let's be honest here. As a seller, you have two goals. You want to sell your property as quickly as possible, and you want to get the biggest return on your investment. To increase your chance of reaching those goals, you need to set your asking price correctly from the beginning.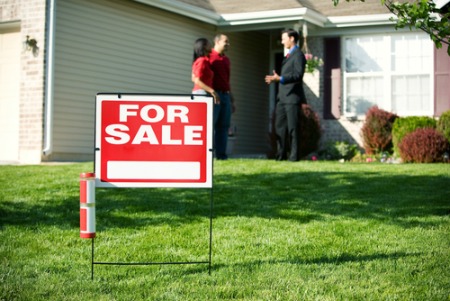 Many sellers work with agents who use a home valuation calculator or Comparative Market Analysis to give advice on setting an asking price. While these are useful research tools for someone who is curious about their home's value, there is much more to the process of determining your home's value for setting an asking price.
Dig Deeper for Answers When Pricing Your Home
Many people think they can just check out the other homes for sale in the neighborhood and use that information to determine an appropriate asking price. One of the problems with using that information at face value is that you are unaware of the other factors they used to set their listing price.
You want a real estate professional who knows to look beyond the foundation factors of a similar home. The right agent knows that there are other factors to consider that aren't necessarily cut and dry. They know the local market, seasonal trends, and other factors that impact the asking price and the length of time your home may be on the market.
Go for Honesty and Integrity
When it comes to reducing the stress associated with selling a home, you want a real estate agent who operates from a place of integrity. Having someone spread rainbow dreams for you about high asking prices isn't going to benefit you when it isn't accurate. In fact, the glittery promises will end up costing money and cause frustrating delays.
Comparative Market Cautions
Consider both sold and unsold properties. It may be tempting to just look at the homes in your area that are currently on the market, but you should consider that they are…. still on the market. It's a good idea to discuss the properties that sold. It's apparent that those sellers did something right.
Amenities and improvements aren't always worth what you think they should be when setting the asking price. Your real estate agent can help you understand what adds worth and what isn't going to make that big of a deal. You may think the sauna you added on a whim is going to bring big bucks, but it could be that they aren't hot amenities right now.
Your real estate agent is the best source of information about the local community and real estate topics. Give C.A.R.E.S. a call today at 505-435-9700 to learn more about local areas, discuss selling a house, or tour available homes for sale.